Christian population on the rise in Arunachal Pradesh, Manipur: Report
India TV News Desk
New Delhi
08 Mar 2017, 13:01:23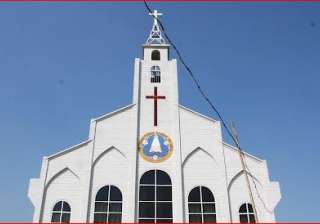 The Christian population is rising rapidly in at least two north-eastern states of India, namely Arunachal Pradesh and Manipur, according to a report in Hindustan Times. 
Quoting official Census data, the report says that the Christian population in Arunachal Pradesh rose from less than 1 per cent in 1971 to more than 30 per cent in 2011.
Similarly, the Christian population in Manipur rose from around 19 per cent in 1961 to more than 41 per cent in 2011. 
The report says that the huge increase in Christian population, as reflected by the official census data, gives credence to union minister Kiren Rijiju's concerns over a "radical demographic change in Arunachal Pradesh".
The report, however, made it clear that there is nothing to substantiate Rijiju's claims that conversions are responsible for the increase of Christaian population in these northeastern states.
"Hindu population is reducing in India because Hindus never convert people," Rijiju had said.
The report quoted some experts as saying that contrary to Rijiju's claims, the rise in Christian population in these states could be because of migration.