Cinema halls owners showing soft porn in a fix over SC order on National Anthem
The Supreme Court order that makes it mandatory for audience to show respect to National Anthem before every show has put the cinema hall owners in UP's small towns in a spot. They are wondering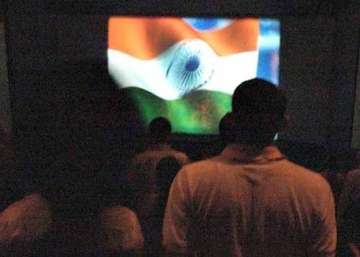 Source: PTI
India TV News Desk
New Delhi
December 15, 2016 10:16 IST
The Supreme Court order that makes it mandatory for audience to show respect to National Anthem before every show has put the cinema hall owners in UP's small towns in a spot. They are wondering whether they also have to follow the apex court ruling before showing soft porn films.
"In our cinema hall, we mostly run B-grade adult and horror films. Considering what kind of gentry comes in to watch these films, I don't think playing national anthem here would be a good idea,"Times of India quoted Ajit Kumar, manager of Hind Talkies in Bareilly city, as saying.
"If anyone among the audience doesn't show respect, which is quite likely, we wouldn't be able to force him to do it. We have not been able to make up our mind, nor have we received any intimation from higher authorities asking us to enforce it," he added.
However,Dheeraj Kumar, a marketing manager of a film distribution company told the daily "We are sending movies along with national anthem to every cinema hall. If any lapse has been found, we will rectify it immediately."