Delhi Shocker: Man held for having sex with dead woman
In a shockingly bizarre incident, a 28-year-old man has been arrested for having sex with a dead woman along the bank of river Yamuna in the capital. The accused, Anil Kumar, claimed that he was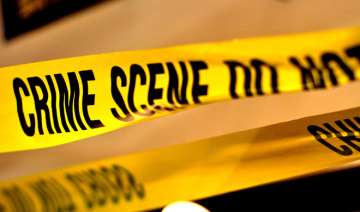 Source: PTI
India TV News Desk
New Delhi
December 07, 2016 12:22 IST
In a shockingly bizarre incident, a 28-year-old man has been arrested for having sex with a dead woman along the bank of river Yamuna in the capital.
The accused, Anil Kumar, claimed that he was in an affair with the woman and they often slept together. He further claimed that he didn't realise that she was dead while he was having sex, reports Times of India.
The incident was reported by a pedestrian who spotted Kumar in a compromising position with the body, whose face was battered and disfigured with a stone. The accused was detained by the police later.
Kumar's mental condition is said to be unstable and a Magistrate has directed that he be taken for a thorough medical check-up. The man denied killing the woman.
Police have registered a case of murder against unknown persons but charged Kumar with legal provisions that prevent people from having unnatural sex — necrophilia in this case.
"He has been sent to judicial custody. Jail authorities have been asked to get him medically examined to determine if he is mentally challenged. Both the deceased and the accused were construction workers," a senior police officer told the daily.