DMRC raises Metro smart card recharge limit to Rs 2,000
In view of the prevailing cash crunch in India, the Delhi Metro has decided to increase the limit of smart card recharge from Rs 1,000 to Rs 2,000 from tomorrow due to the scarcity of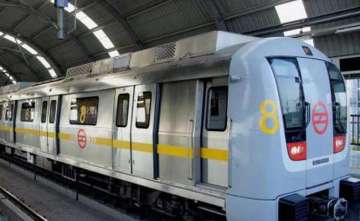 India TV News Desk
New Delhi
December 10, 2016 18:30 IST
In view of  the prevailing cash crunch in India, the Delhi Metro has decided to increase the limit of smart card recharge from Rs 1,000 to Rs 2,000 from tomorrow due to the scarcity of short change following demonetisation.
The facility will be available until December 31, DMRC said in a statement. The move will help staff who man the ticket counters as well as the commuters, metro said.
"The present maximum top-up ceiling of Rs 1,000 was creating problem as there is a shortage of new Rs 500 notes. Moreover, metro staff was also finding it difficult to return change to those who were coming to recharge with Rs 2,000 notes," a metro spokesman said.
DMRC expects that by December 31, there will be enough currency of various denominations, especially Rs 500, the official said.
Nearly 70% of metro's daily commuters, averaging around 27-30 lakh daily, are smart card users. The metro system registers around two lakh top-ups per day.
(With inputs from PTI)