Here's why this woman electrical engineer in Pune became an Uber cab driver.
Her choice of profession is an attempt to break the stereotypes, and the unconscious biases about women. Rajshree is working with Uber as a cab driver.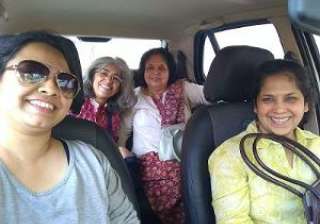 India TV News Desk
Pune
08 Mar 2017, 02:26 PM IST
Life begins when you are out of your comfort zone. And this Pune-based woman electrical engineer knows it pretty well. Rajshree Rajendra Deshmukh broke all the stereotypes when she choose to become an uber cab driver in Pune.
Her choice of profession is an attempt to break the stereotypes, and the unconscious biases about women. Rajshree is working with Uber as a cab driver.
And let us tell you, no circumstances or desperation has made her choose it as a profession. The 26-year old electrical engineer has made up her mind to change the mindset that says women are bad drivers.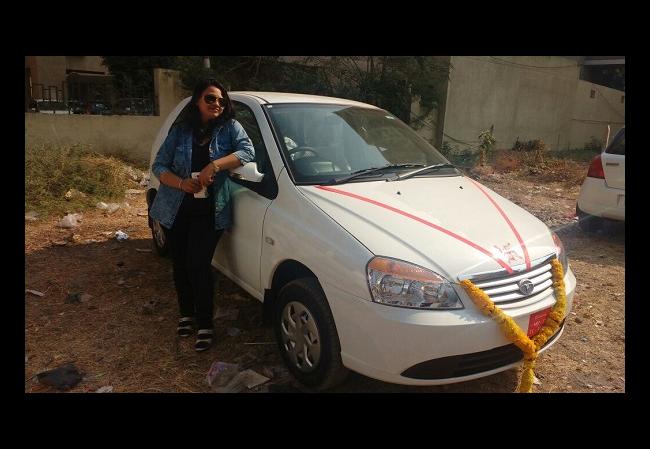 Rajshree is an M. Tech in electrical engineering, and was working as a lecturer at Bajaj College in Nagpur for three years. She left her job to start a business of providing services for accommodation.
She says, ""Driving was always a passion and I had learnt it when I was in the second year of engineering. I had bought a car from my business of providing accommodation services in India and abroad and then thought of taking up my hobby as my profession."
She is earning Rs. 61,000 monthly. And surprisingly, it is double the money she was earning as a professor. She encourages the youth to take up the job they really 'love'.
She says, ""I have seen people do a job in the day and drive in the night for three-four hours. Especially if those three to four hours are in the evening it is better as there are more trips and demand for cabs. I would encourage girls to take up driving part-time and earn more money. I couldn't save when I was doing a job, so this could be one way to earn more money."
Her decision to quit her job for driving was not easy at all. However, her parents offered their full support to her decision.
"My parents are cool about it. I had completed my studies and achieved the degrees, which any parent would expect from their children. Also, I had followed the traditional route and secured a respected job for myself. And now I am driving and they have accepted my decision. My parents and I believe that knowledge never goes waste and in every field, one gets to learn. They have always been supportive of letting me follow my dreams and they didn't feel any less of me when I decided to take up driving."
Rajshree told that even men are happy to see a woman driving a cab. "Even at petrol pumps when I go for filling diesel, the workers and employees there say they are proud to see a woman in the driver's seat of a yellow number plate vehicle.", she adds.
She speaks on the stereotype that says women are bad drivers. ."I wish to stop jokes and negative remarks made on female drivers. Kabhi raste pe break jyada zoor se mar diya kisine, toh sab kehte hai chalane wali ladki hee hogi, yeh jo comment atta hain, woh pareshan kar deta hain. Buss use badalke dekhana hain duniya ko. My aim is to inspire women and I will happily do everything I can to motivate women.,"
The woman cab driver has surely broken the stereotype and false notions of women being the bad drivers. Trollers, are you listening, already?