Ignoring Chinese warning, India to host Dalai Lama in Arunachal Pradesh: report
India TV News Desk
New Delhi
03 Mar 2017, 20:03:23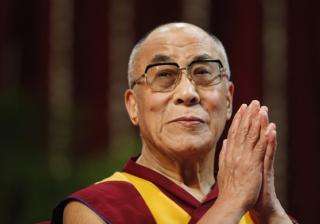 The representatives of the Indian government will meet the Dalai Lama when he visits Arunachal Pradesh in April this year, ignoring Chinese warning that any such attempt would damage bilateral ties, according to news agency Reuters.
Quoting Indian officials, the Reuters report said that the government has taken a stand that being a secular democracy, India cannot stop the Dalai Lama from travelling to any part of the country including Arunachal Pradesh.
The report quoted Union Minister of State for Home Affairs Kiren Rijiju as saying that India is now more assertive and that the behavioural change in the country's approach can be easily seen. 
Rijiju, who hails from Arunachal Pradesh, further said he would meet the Dalai Lama, who will visit the Buddhist Tawang monastery in the state after an eight-year interval.
"He is going there as a religious leader, there is no reason to stop him. His devotees are demanding he should come, what harm can he do? He is a lama." Rijiju was quoted as saying by Reuters.
On Friday, Chinese foreign ministry warned that the Dalai Lama's trip would cause serious damage to India-China ties.
It also asked New Delhi not to provide the Dalai Lama a platform for anti-China activities.
"The Dalai clique has for a long time carried out anti-China separatist activities and on the issue of the China-India border has a history of disgraceful performances," Chinese foreign ministry spokesman Geng Shuang told media persons.