20th December News in Nutshell: Important stories of the day
Important stories of the day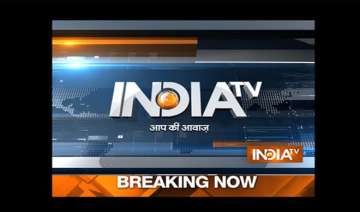 India TV News Desk
New Delhi
December 20, 2016 19:46 IST
National News
BJP-SAD alliance sweeps Chandigarh municipal corporation polls, fourth consecutive defeat for Congress
The Bharatiya Janata Party-Shiromani Akali Dal (BJP-SAD) alliance has scored a landslide victory in Chandigarh municipal corporation elections.
'Changing rules like PM changes his clothes': Rahul Gandhi mocks RBI on fresh curbs on deposits
Congress vice-president Rahul Gandhi on Tuesday questioned the new RBI cap on deposits of demonetised currency and said the central bank is "changing rules like the PM changes his clothes."
Akhilesh Yadav launches 300 projects worth Rs 60,000 crore; targets BJP over demonetisation
Weeks before the declaration of code of conduct, Uttar Pradesh Chief Minister Akhilesh Yadav today launched over 300 projects worth over Rs 60,000 crore.
India eyes support from Donald Trump to apprehend Dawood Ibrahim: Report  
India is eyeing support from the offices of US President-elect Donald Trump to bring fugitive underworld don and Mumbai blasts accused Dawood Ibrahim to book.
Watch: TMC MLA hits new low, runs away with Speaker's mace in Tripura Assembly
The Tripura Assembly on Monday witnessed a bizarre scene during the House proceedings when TMC MLA Sudip Roy Burman ran away with the Speaker's mace.
New restrictions on deposits 'desperate measures of desperate govt': Chidambaram
Dubbing the new restrictions on deposit of old currency notes as "desperate measures of a desperate government", former Finance Minister P Chidambaram today said the new RBI cap on deposits of has left the poor and middle-class high and dry.
International News
12 dead as Lorry ploughs into Christmas market in Berlin; suspect from Pakistan or Afghanistan
A lorry ploughed into busy Christmas market in the heart of Berlin, killing at least twelve people and injuring up to fifty others, according to German police.
Gen. Raheel Sharif helped me out in leaving Pakistan: Pervez Musharraf
Former Pakistani president Pervez Musharaff has claimed that ex-army chief General Raheel Sharif helped him leave the country in March this year.
Russian envoy assassinated in Turkey, Putin to step up fight against terror
Russian President Vladimir Putin has said the killing of the Russian ambassador to Ankara is aimed at undermining both Russian-Turkish relations and the Syrian peace efforts.
Business News
Airtel offers unlimited voice calls at Rs 549 to take on Reliance Jio
In the latest in the tariff war that the entry of Reliance Jio has triggered in the telecom industry with its 'Happy New Year' offer, Airtel has updated its 'myPlan Infinity' offers, adding two new plans priced at Rs 549 and Rs 799.
Opting for digital transactions will give 30 pc tax advantage to small traders: Arun Jailtey
Finance Minister Arun Jaitley today said the government's decision to tweak the presumptive income norms would reduce the tax liability by up to 30 per cent for those small traders opting for digital transactions.
'No plans to quit Tata Sons board', clarifies Cyrus Mistry after stepping down from listed Tata cos
Cyrus Mistry may have stepped down from the boards of all listed Tata Group companies on Monday, but he clarified that he has no plans to step down from the board of Tata Sons, the group's holding company in which his family holds 18.5 per cent.
Entertainment News
Congratulations galore! Kareena and Saif welcome baby boy
Star couple Kareena Kapoor Khan and Saif Ali Khan have been blessed with a baby boy. The baby was born at 7:30 in the morning today at Breach candy Hospital. Both the baby and mother are said to be doing fine.
Bigg Boss 10: Rahul Dev talks about experience and his favourite contestants
The latest contestant to be evicted from the reality show 'Bigg Boss 10', actor Rahul Dev has said that the experience helped him in 'self-discovery'.
'Kaabil' Hrithik now has a new fan- Superstar Rajinikanth
Actor Hrithik Roshan is gearing up for the release of his upcoming film 'Kaabil'. The trailer of the flick looked promising with the star stealing the limelight. Many celebrities applauded Hrithik's performance and the recent star to join the bandwagon is none other than superstar Rajinikanth.
Sports News
India pull off miraculous win to thrash England 4-0; remain unbeaten in record 18 Tests
Already having won the series, the last Test turned out to be a cherry on the cake for the Indian team as they registered their fourth consecutive win over England in the five-match series.
Pakistan gets its first Sikh cricketer, Mahinder Singh to join National Cricket Academy
For the first time in the history of Pakistan cricket, a Sikh has secured a place at the National Cricket Academy, a media report said today.