31th December News in Nutshell: Important stories of the day
Important stories of the day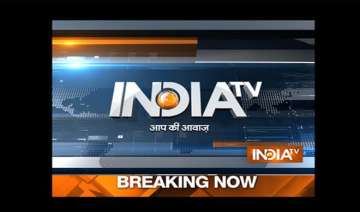 India TV News Desk
New Delhi
December 31, 2016 19:52 IST
National News
PM Modi addresses nation on New Year's eve, terms demonetisation move a 'shudhi yagna'
Prime Minister Narendra Modi is addressing the nation on New Year's eve. According to reports, the Prime Minister is expected to spell out the post-demonetisation roadmap.
Samajwadi Party revokes suspension of Akhilesh, Ramgopal; tomorrow's National Council meeting as scheduled
In a dramatic turn of events, the Samajwadi Party on Saturday revoked the expulsion of Chief Minister Akhilesh Yadav and Ramgopal Yadav, a day after they were ousted from the party for six years over anti-party activities.
Another twist in Arunachal Pradesh, 33 MLAs of ruling PPA join BJP
In yet another twist in the ongoing political drama in Arunachal Pradesh, 33 out of 43 MLAs of People's Party of Arunachal (PPA) including Chief Minister Pema Khandu today joined the Bharatiya Janata Party (BJP).
Bipin Rawat takes over as new Army Chief, Birender Singh becomes Air Force Chief
New Army Chief General Bipin Rawat and new Air Force Chief Marshal Birender Singh Dhanoa on Saturday took over as the chiefs of the two services, with outgoing General Dalbir Singh and Air Chief Marshal Arup Raha handing over charge.
'Tired' Rahul Gandhi takes break from politics, flies to London to ring in New Year
From promising an earthquake in Parliament and holding several rallies and press conferences over demonetisation drive, Congress vice-president Rahul Gandhi managed to remain at the centre of every action in the last 50 days.
Anil Baijal takes oath as new Lieutenant Governor of Delhi
Former Union Home Secretary Anil Baijal on Friday took oath as the new Lieutenant Governor of the national capital. Delhi High Court Chief Justice G Rohini administered the oath of office and secrecy to Baijal.
International News
Twin suicide bombings in Baghdad kills 28
In twin suicide bomb attacks in the Iraqi capital of Baghdad today, at least 28 persons were killed and 53 injured, a source said.
Pakistan to present dossier on alleged Indian spy Kulbhushan Jadhav to new UN chief
Pakistan has finalised a dossier on the alleged Indian spy Kulbhushan Jadhav in addition to the evidence of alleged attempted violation of maritime boundary by an Indian submarine.
US sanctions seven Pakistani entities linked to country's missile programme
The US government has announced sanctions against seven Pakistani entities associated with the country's missile programme.
Business News
RBI's New Year gift: You can withdraw Rs 4,500 a day from ATMs from Jan 1
In respite for the thousands of people facing the cash crunch all over the country, the RBI on Friday relaxed the daily ATM withdrawal limit to Rs 4,500 from the earlier cap of Rs 2,500, with this facility, to be effective from January 1, coming as a New Year gift to citizens.
Railways announce 10 pc rebate on seats left after charting in all trains including Shatabdi
In what comes as good news for rail passengers, the Indian Railways on Friday said that it has decided to extend, for six months, the 10 per cent rebate in basic fare on the vacant berths or seats in the reserved class of all other trains after preparation of the first chart.
Microsoft to launch next-gen Surface Pro tablet soon
The American multinational technology company Microsoft is working on a new version of its Surface Pro tablet that might be coming in the first quarter of 2017.
Entertainment News
Priyanka Chopra to present 74th annual Golden Globe Awards
Bollywood actress Priyanka Chopra will be one of the presenters at the upcoming at the upcoming 74th annual Golden Globe Awards.
Thanks to 'Gangster', otherwise I would have done an adult film: Kangana
Actress Kangana Ranaut, who made her debut in Bollywood with 2006 romantic crime drama film "Gangster", says if she had not got this offer, she would have started her career with an adult film.
Sports News
Australia skipper Steve Smith ends 2016 as top-ranked Test batsman
Australia skipper Steve Smith consolidated his position atop the International Cricket Council (ICC) Test rankings with 937 rating points after his match-winning century against Pakistan in the Boxing Day Test.
R Ashwin finishes 2016 as No.1 Test bowler and all-rounder
2016 proved to be a spectacular year for Ravichandran Ashwin as he finished the year as number one Test bowler.
PCB may sue BCCI for not honouring MoU
In a move that may further deteriorate the relation between the two countries, the Board of Governors of the Pakistan Cricket Board (PCB) gave the approval for adopting legal recourse against the Board of Control for Cricket in India (BCCI) for not honouring the memorandum of understanding (MoU) signed in 2014 for a bilateral series.