International Women's Day: Martyr's wife joins Indian Army to carry forward husband's legacy
India TV News Desk
Chandigarh
08 Mar 2017, 13:22:20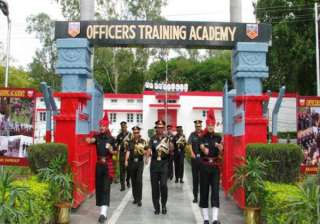 Slain Major's wife has made up her mind to join the Indian army and forward her husband's legacy. She is ready to expend her blood and sweat at the Officers Training Academy in Chennai.


 This is a story of a brave woman and a Martyr's wife, Neeta Deswal. She's an extraordinary woman who has put forward an example to the world, that the women are not bound to be on the backseat.


 Neeta's husband, Amit Deswal was a Major of the Army's Special Force, who died in a gun battle with the insurgents last year in Manipur.


 On hearing this, Neeta's world was devastated and saw her world collapsing. Neeta had a three-year-old son then.


 It has been almost a year since her husband was slain in the olive green uniform in the line of duty. As normally expected it is, the widow should have shed tears and lament the death of her husband for the rest of her lifetime.


 But she has made some different choices. Neeta has decided to get into her husband's shoes by joining Indian army, in her effort to stay close to her Husband's memory.


 "My husband was my hero and serving in the Army will keep him with me forever," Neeta Deswal told a leading newspaper, on her decision to join Army.


 Neeta Deswal has redefined a woman's valour in a whole new way. She reshaped her destiny with the last drop of courage, she had in her.  The widow has truly epitomized what 'Women Power' really is.


 She is now selected as a Short Service Commission Officer and is geared up to start her 49 weeks intensive training starting from April 1.


 On this International Women's Day we Salute Neeta.