Justice J S Khehar to succeed T S Thakur as Chief Justice of India
The ball was set rolling today for the appointment of Jagdish Singh Khehar as the next Chief Justice of India with the present incumbent T S Thakur naming him as his successor. As per the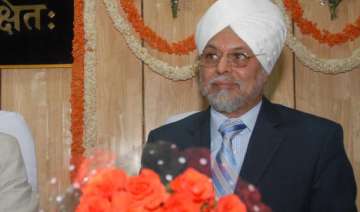 India TV News Desk
New Delhi
December 06, 2016 19:36 IST
The ball was set rolling today for the appointment of Jagdish Singh Khehar as the next Chief Justice of India with the present incumbent T S Thakur naming him as his successor.
As per the memorandum of procedure, Law Minister Ravi Shankar Prasad had written to Justice Thakur to name his successor in November.
Justice Thakur responded today by  writing to the Centre recommending Justice Khehar's name for appointment as the next CJI. 
Justice Khehar will be the 44th CJI and will remain in office from January 4 till August 27. Justice Thakur retires from the post on January 3. 
He will be sworn in by the President on January 4.
He will be the first jurist from the Sikh community to hold this post.