Kashmir: 1 terrorist neutralised in Anantnag, search operation underway in Sopore
Security forced killed a terrorist in an encounter at Bijbehara in Jammu and Kashmir's Anantnag on Wednesday morning. A separate encounter between the security forces and terrorists is underway on Wednesday in Bomai area of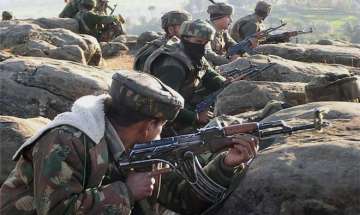 Source: PTI
India TV News Desk
Srinagar
December 14, 2016 12:58 IST
Security forced killed a terrorist in an encounter at Bijbehara in Jammu and Kashmir's Anantnag on Wednesday morning.
A separate encounter between the security forces and terrorists is underway on Wednesday in Bomai area of Sopore in Baramulla, Jammu and Kashmir.
According to reports, the area has been cordoned off and search operation was on. It has been learned that terrorists were hiding in a house. 
A few days back a total of three Lashkar-e-Taiba terrorists are killed in the encounter in Arwani, Anantnag (J&K), combing the operation underway.