Kerala: 21 MBBS students suspended on charges of ragging their juniors
A total of 21 MBBS students of a government medical college at Manjeri in Kerala have been suspended after they were accused of ragging juniors. Actions against the seniors was initiated after around 40 first-year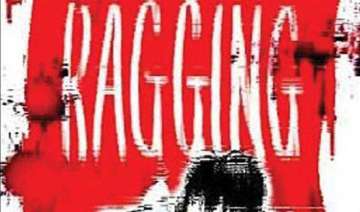 Source: PTI
India TV News Desk
Thiruvananthapuram
December 21, 2016 12:23 IST
A total of 21 MBBS students of a government medical college at Manjeri in Kerala have been suspended after they were accused of ragging juniors.
Actions against the seniors was initiated after around 40 first-year students of Manjeri Government Medical College in Malappuram complained of being ragged by their seniors.
Principal of the medical college, M Mohanan, has constituted a committee to inquire into the allegations. If the students are found guilty of ragging the juniors, they could be rusticated from the college.
In the complaint, the students have alleged that the seniors made them strip and clean toilets of the men's hostel. The students further alleged that the senior students had even asked them to drink unhygienic water from the toilet.
An internal inquiry into the complaint is on. The college's anti-ragging committee will meet today in the afternoon in which further course of action will be decided.