Lucknow encounter: Saifullah a self-radicalised terrorist, no evidence of ISIS link, says UP ADG
India TV News Desk
Lucknow
08 Mar 2017, 19:03:02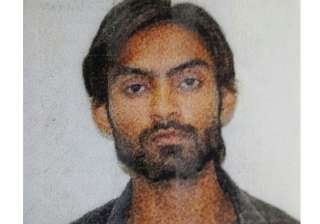 The alleged militant killed after a long standoff with security forces on the outskirts of Lucknow was influenced by the extremist ideology and drew inspiration from banned ISIS websites, Additional Director General of Police (ADG) of Uttar Pradesh, Daljit Chaudhary said today, adding that the police has not found any evidence to establish a direct link between him and the dreaded terror group.
"We have no such evidence yet of any ISIS link," Daljit said addressing a press conference here, adding that he was apparently influenced by surfing through ISIS websites.
Daljit, however, informed that a huge cache of arms and ammunition were recovered from the building where Saifullah had taken shelter and was killed later in the gunfight. Saifullah was also allegedly involved in a bomb blast on a train in Madhya Pradesh yesterday that injured 10 people.
We have no such evidence yet of any #ISIS link: Daljit Chaudhary,ADG on #LucknowTerrorOp pic.twitter.com/kMHQuifJIr

— ANI UP (@ANINewsUP) March 8, 2017
"8 pistols, more than 600 cartridges, bomb making instruments, pellets, timers and wires recovered. Besides, 45 grams gold and foreign currency also recovered," he said.
Three passports were also seized, he added.
Police earlier said that Saifullah and two others apprehended yesterday were affiliated with ISIS's 'Khorasan' module.
Daljit, however, added that the police had found plenty of ISIS literature in Urdu and in English in the house that Saifullah and two others Faizan and Imran, had been staying in for the past two months, in Haji colony on the outskirts of Lucknow. 
Daljit informed that Saifullah was hiding in the rented house and that he was given enough time to surrender.
"He was killed after cops retaliated," Daljit said.
The ADG's remark contradicts IG ATS Aseem Arun's claim that the slain terror suspect wan an active member the 'Khurasan module' of the ISIS which has been trying hard to grow its footprints in India.
The ATS has also claimed that after the operation was over, security forces opened the doors of the house where the terrorist was holed up and found the suspect dead along with weapons that also included an ISIS flag, SIM cards and a train time table. The other materials seized included wires, different cords and newspapers.