Najeeb Ahmad missing case: JNU students involved in scuffle identified
Students who were involved in the scuffle of mysterious disappearance of MSc student Najeeb Ahmad at Mahi-Mandvi hostel of JNU in October have been identified and their immediate transfer from the hostel recommended. The office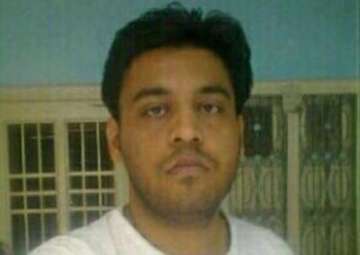 India TV News Desk
New Delhi
December 08, 2016 22:54 IST
Students who were involved in the scuffle of mysterious disappearance of MSc student Najeeb Ahmad at Mahi-Mandvi hostel of JNU in October have been identified and their immediate transfer from the hostel recommended.
The office of the Chief Proctor has submitted its Proctorial Board report on the incident at the hostel, according to a statement from the office of Dean of Students at JNU.
Sources said four students were identified by the university in connection with the scuffle.
Najeeb had gone missing on October 15 following the scuffle allegedly with ABVP members the night before.
"The report has identified the students involved in the reported scuffle, and has recommended their immediate transfer from their present hostel. It has also recommended that a strong warning should be issued to these students against repeating such scuffle in future," the statement read.
It also noted that the Vice-chancellor has approved the report and has suggested that after Ahmad is found, the disciplinary action awarded by the Warden's Committee for vacating hostel premises by him may be "revisited".
The JNU administration has repeated its appeal to Ahmad, a MSc Biotechnology student, to return to university and resume academic pursuits without apprehensions.
Delhi Police is trying to trace Ahmad but it has not been able to make any breakthrough even though a reward of Rs 10 lakh was announced by it for any information about him.
The case was initially handled by a special investigation team of south Delhi Police but later the case was handed over to the force's Crime Branch.
The crime branch team was able to trace Ahmad's movement on October 15 after they had found the auto driver who claimed to have dropped the student to Jamia Millia Islamia that day.
The mysterious disappearance of Ahmad and failure of police to trace him led to protests by JNU students and various political outfits.
The mother and sister of the missing student also participated in these protests with several political leaders including Congress vice president Rahul Gandhi and Delhi Chief Minister Arvind Kejriwal slamming police for not being able to trace him.
(With inptus from PTI)