Russia's engagement with Taliban discomforts India
With Russia going public over its recognistion of Taliban as national military-political movement, India has urged its allies to mark caution before engaging with Taliban in Afghanistan. Distancing itself from Russia'comment that Moscow and Taliban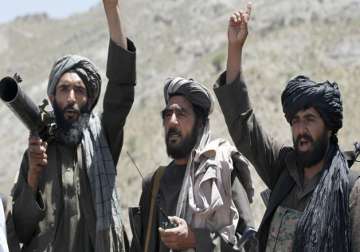 Source: PTI
India TV News Desk
New Delhi
December 16, 2016 8:14 IST
With Russia going public over its recognition of Taliban as national military-political movement, India has urged its allies to mark caution before engaging with Taliban in Afghanistan.
Distancing itself from Russia 'comment that Moscow and Taliban share interests in fighting the Islamic State terror outfit , Swaroop on Thursday said as far as the Taliban is concerned, "they have to respect the internationally agreed red lines, give up terrorism and violence, sever all ties with Al Qaeda, agree to follow democratic norms and not do anything which will erode the gains of the last 15 years." 
This is an unusual cautionary note from India aimed at its oldest strategic partner. Even though India prefers to treat Russia with kid gloves, it feels Moscow's latest moves in Afghanistan have the potential to stir serious trouble.
"Ultimately it is for the government of Afghanistan to decide whom to talk to and how," he said on whether the Afghanistan regime should talk to the Taliban.
Playing down the apprehensions that it might lead to complications in India's relations with Russia, MEA spokesperson said ties between the two nations are a "special and privileged partnership" which was reinforced by the recent visit of Russian President Vladimir Putin to Goa in October. 
"We do not see any downward trend in our bilateral relationship," he said. But it is clear that India has been disturbed by recent events.
In Islamabad, Pakistan Foreign Office spokesperson Mohammed Nafees Zakaria welcomed the Russia move, saying Pakistan has repeatedly emphasised the need for a politically negotiated settlement between the Afghan Government and the Taliban.
"Pakistan believes that Afghan conflict has to be resolved through peaceful and political means. The most apt way to move forward in this regard is serious talks between Afghan Government and the Taliban. For this, Afghan government needs to send positive signals to the Taliban inviting them to join the peace process along with necessary incentives. In our view, an Afghan-owned and Afghan-led process is the best way and not the military option," he added.
Russia's Ambassador to Afghanistan Alexander Mantytskiy told the Afghan Parliament over the weekend that Zamir Kabulov, a high ranking official in Russia's Foreign Ministry, has said that "our interests are the same as Taliban in fighting" the Islamic State. 
Russia now says it regards Taliban as a "national military-political movement", but IS as a global jihadist movement that could destabilise Russia's 'near abroad' - central Asia.
Even Iran has been reaching out to Taliban to keep Islamic State out of Afghanistan.
According to the Iranian Mehr news agency,Mohsen Araki,an influential Iranian cleric said that Tehran has invited moderate figures such as Taliban to attend the two-day International Islamic Unity Conference in Tehran.
Araki said that "the invitation was sent to some Islamic and political figures in the Taliban movement who believe in the unity of Muslims," stressing that "Iran has always held contacts with some parties in the Taliban movement, who believe in the Islamic unity."
Iran denies any ties with Taliban, but Afghan officials have recently accused Tehran of not only harbouring families of senior Taliban commanders but supplying them with sophisticated weapons that are destabilising the country.