Supreme Court clarifies national anthem verdict; says doors to stay shut, not bolted
Making it clear that the national anthem will remain compulsory at all cinema halls in the country, the Supreme Court today made an improvisation in the order stating that the doors of the theatres should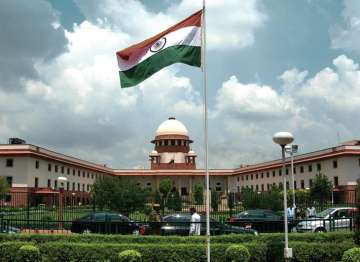 India TV News Desk
New Delhi
December 09, 2016 18:23 IST
Making it clear that the national anthem will remain compulsory at all cinema halls in the country, the Supreme Court today made an improvisation in the order stating that the doors of the theatres should remain closed, not bolted though, till the play-out is completed.
Clarifying its verdict, the apex court further announced that the differently abled people in the audience can remain seated during the course of the national anthem.
The top court, last week, while declaring its verdict on playing of the national anthem before a movie starts, had said "before the anthem is played or sung in the cinema hall on the screen, the entry and exit doors shall remain closed so that no one can create any kind of disturbance which will amount to its disrespect".
However, a little improvisation has been made now, keeping in view the convenience of audience.
On November 30, the Supreme Court directed cinema halls to play the National Anthem before the start of movies, saying it will instil "constitutional patriotism as well as committed patriotism and nationalism".
The playing of the anthem will be accompanied by an image of the Tricolour on the screen, the court said while barring its commercial exploitation, dramatisation or playing of an abridged version.
The order was passed on a public interest litigation filed by Shayam Narayan Chouksey who sought guidelines on playing the National Anthem.