With nearest hospital 10 km away, tribal woman in AP cuts own womb to deliver baby
In a glaring example of the shoddy state of India's healthcare system and its access particularly to the marginalised and economically downtrodden, a tribal woman in Maredumilli mandal in Andhra Pradesh was forced to cut open her own womb to deliver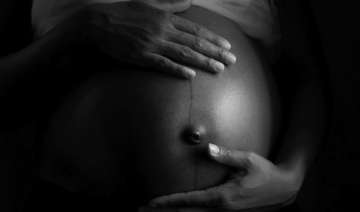 India TV News Desk
Kakinada
December 27, 2016 12:43 IST
In a glaring example of the shoddy state of India's healthcare system and its access particularly to the marginalised and economically downtrodden, a tribal woman in Maredumilli mandal in Andhra Pradesh was forced to cut open her own womb to deliver her baby after she failed to reach the hospital in time.
The hospital is 10 km away but people have to traverse hills in order to reach the main road where an ambulance could pick them up.
The incident relates to December 23 when K Lakshmi, 30, and her husband were walking to the nearest government hospital at Rampachodavaram from their village Kintukuru. 
However, Lakshmi began experiencing contractions on the way and was forced to use a blade to cut the baby out. The child luckily survived and Lakshmi was admitted to the hospital in Rampacchodavaram.
The doctors in the hospital had advised her to stay for 10 days in the hospital so that she could get proper care but Lakshmi and her family have since fled the hospital premises.
Dr K. Chandraiah, the district medical and health officer said that it was a fairly common practice for tribal woman to make such self-deliveries and that workers have been instructed to spread awareness about safe institutional deliveries.