2 brothers get life for stabbing man to death 10 years ago
New Delhi: A Delhi court has sentenced two brothers to life imprisonment for stabbing a man to death "in a brutal and inhuman manner" 10 years ago.  Additional Sessions Judge Ashutosh Kumar handed down the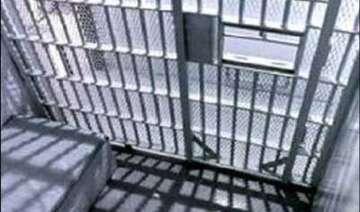 PTI
January 11, 2015 9:15 IST
New Delhi: A Delhi court has sentenced two brothers to life imprisonment for stabbing a man to death "in a brutal and inhuman manner" 10 years ago.  
Additional Sessions Judge Ashutosh Kumar handed down the jail term to Jagbir Singh and Ranbir Singh for stabbing Daryao Singh, a grocery shop owner, with an ice picker on April 17, 2004 during a scuffle with the victim.  
The court also noted that the murder was "premeditated" and showed the "cruel nature" of the duo.
 "Convicts had committed the murder of deceased, in a brutal and inhuman manner, as a result of which an innocent life was lost... Jagbir caught hold of Daryao from behind and Ranbir gave two ice picker blows on his chest (vital part), puncturing both lungs, which resulted into his death," it said while imposing a fine of Rs one lakh each on them.  
"The said act was premeditated and shows the short temper and cruel nature of both the convicts," the court said while directing them to pay a compensation of Rs 75,000 each to the legal heirs of the victim.
While convicting the duo, the court relied on testimonies of the victim's younger brother Puran Mal and nephew Krishan who were also injured in the scuffle which took place outside the victim's shop.
"From the testimony of complainant Krishan and his father Puran Mal, the factum of infliction of injuries to them and Daryao Singh by both the accused persons in furtherance of their common intention, stands established," the court said.  
It also relied on the postmortem report of the victim which proved his death was caused due to a sharp weapon which punctured his left and right lungs, "sufficient to cause his death in the ordinary course of nature".
The court noted that both the parties, who resided in the same area and had shops on opposite sides of the street, had strained relations as the accused used to misbehave with the women of Daryao's family.
According to the prosecution, on April 17, 2004 Jagbir and Ranbir had a scuffle with Daryao and his two relatives at Najafgarh here during which the victim was assaulted with kicks and punches and stabbed to death.
When the victim's nephew Krishan and brother Puran Mal intervened, they were hit with glass bottles on their head, it said, adding that Daryao was declared as brought dead on being taken to hospital.
A complaint was lodged by Krishan, who also used to run a grocery shop next to the victim's, saying the accused provoked Daryao every day due to which they had altercations in the past as well.
During the trial, the youths had pleaded innocence and claimed they were falsely implicated by the victim's family as they had strained relations for a long time.