Severe storm lashes parts of Himachal Pradesh, 2 dead
Shimla: A severe storm hit Nygran panchayat in Bharmaur tribal of Chamba district killing two persons and injuring two others, reports reaching here said.Trilokinath, a resident of the village, was returning home after work when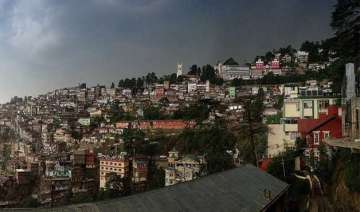 PTI
February 08, 2016 9:21 IST
Shimla: A severe storm hit Nygran panchayat in Bharmaur tribal of Chamba district killing two persons and injuring two others, reports reaching here said.
Trilokinath, a resident of the village, was returning home after work when he was informed that a fire had broken out in his orchard. He rushed to the orchard and was caught in the storm while fighting the flames and died.
On receiving information about the incident, another villager Sanjeev Kumar, accompanied by Thundi Ram and Vikram reached the orchard and extinguished the fire.
While they were returning, a pine tree uprooted by storm fell on their jeep killing Sanjeev on the spot while Vikram and Thundi Ram suffered serious injuries and were rushed to hospital at Holi.
Confirming the incident, police said the bodies of the deceased were handed over to their families after postmortem and the injured were referred to Civil Hospital at Chamba after providing first aid at Holi.
The storm blew off roofs of a primary school and some houses and verandah of a house also collapsed but there was no casualty.