21 madrassa students suffer food poisoning in Gujarat
Kutch, Jul 20: At least 21 children, students of a madrassa in Naliya village of Abdasa tehsil in the district, have suffered food poisoning, a district health official said Friday. On Thursday  early morning, the students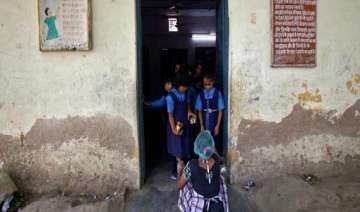 PTI
July 20, 2013 8:05 IST
Kutch, Jul 20
: At least 21 children, students of a madrassa in Naliya village of Abdasa tehsil in the district, have suffered food poisoning, a district health official said Friday. 
On Thursday  early morning, the students were given rice and vegetable curry, prepared on the previous night, as pre-dawn breakfast before the day's Ramadan fast. Soon, many of them complained of nausea, vomiting, etc. 
After examination of 21 students at the government hospital in Naliya, two were kept under observation while others were discharged.