3 New cases of swine flu in Delhi
New Delhi: Three new cases of swine flu were reported in the national capital today, taking the total to 43 so far this year.The fresh cases include a 78-year-old woman from Gulmohar Park and a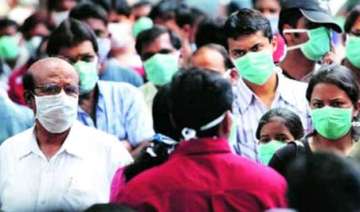 PTI
January 11, 2015 22:04 IST
New Delhi: Three new cases of swine flu were reported in the national capital today, taking the total to 43 so far this year.
The fresh cases include a 78-year-old woman from Gulmohar Park and a 31-year-old man from Kalkaji, both of whom are receiving treatment at home.
The third patient, a 74-year-old woman, is undergoing treatment at a Max Hospital in south Delhi, according to the Delhi government health department.  The disease has claimed three lives till now in the city, including a 38-year-old woman from Uttam Nagar who succumbed to the H1N1 virus at Ram Manohar Lohia Hospital on Jan. 9.  Yesterday, five cases of swine flu had been reported in various hospitals in the city.
The health department has said it has procured 1,000 capsules of Tamiflu to combat the disease and would be stocking up on more from time to time.  Stating that it is closely monitoring the situation, it had added that the incidence of swine flu has been lower this year as compared to last year.