Up to 63% of medical equipments in India are defective
New Delhi: Around  30% to 63% of existing medical equipment in public health facilities across all states is dysfunctional.These dysfunctional equipments are roughly worth Rs 10,000 crore.Under the National Health Mission, the Centre has asked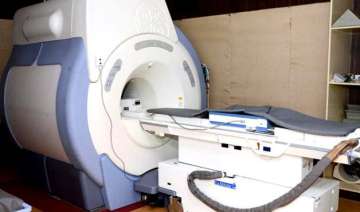 India TV News Desk
January 28, 2015 9:23 IST
New Delhi: Around  30% to 63% of existing medical equipment in public health facilities across all states is dysfunctional.
These dysfunctional equipments are roughly worth Rs 10,000 crore.
Under the National Health Mission, the Centre has asked all states to identify the entire medical inventory in their facilities and budget the maintenance cost.
According to the government, this will be a public private partnership but it is different from privatization since property rights and ownership rights are not transferred to the private agency.
With more than half the machines lying in a non-functional state in many cases, the government expects that an investment of about 3% of inventory value will bring medical equipment worth thousands of crores to life.
"In the current scenario, where any government hospital has hundreds of machines bought from various companies, it is a headache for the hospital to track each company individually to fulfill its annual maintenance contracts (AMCs). It was found that only 2% of machines in government facilities are under any kind of maintenance contracts with the company from which it purchased the machine," a health ministry official told TOI.
The Centre is said to have estimated that approximately Rs 400 crore will have to be disbursed to states for this maintenance programme.  States have been asked to initiate a comprehensive maintenance program for all medical equipment from rural primary care centres to district-based large hospitals, starting April 1, 2015.
While small states will be expected to engage a single agency to do the maintenance, bigger states like Uttar Pradesh could engage three or four agencies among whom the districts can be divided.
In the new system, anyone from a nurse to the radiologist can register a complaint regarding any machine at one toll free number in each state. The complaint will be electronically tracked to see how soon it is addressed. The contract with the maintenance agency would include penalties for any machine having a down time of more than a week or ten days.
Let's hope that the new initiative by Centre turns out fruitful for future and helps in increasing the medical facilities in India.