7 booked for misappropriating ration stock; 5 suspended
Nashik: Offences have been registered against seven persons for alleged misappropriation of rationing stock at a government godown for black-marketing in the district's Surgana tehsil, police said today.  Surgana tehsildar R I Tadavi and four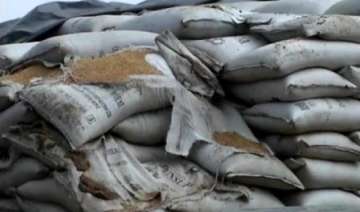 PTI
January 28, 2015 12:51 IST
Nashik: Offences have been registered against seven persons for alleged misappropriation of rationing stock at a government godown for black-marketing in the district's Surgana tehsil, police said today.  
Surgana tehsildar R I Tadavi and four other government officials have been suspended in this connection yesterday, Surgana police station in-charge Suresh Paradhi said.  
Godown keeper Ramesh Bhoye, supply inspector S G Dhoom, transport inspector Y M Mandalik and four directors of transport contractor M/s S N Mantri company - Morarji Mantri, Sushma Mantri, Sanjay Gadakh and Shriram Mantri - were booked last night in connection with the offence based on a complaint lodged by district supply officer, he said.  
They had allegedly misappropriated nearly 3,000 MT of government ration stock worth about Rs 95 lakh (of wheat, rice and sugar) to Rs 5.06 crore between August and November last year, with an intention to sell it in black market, he said.  
Collector Vilas Patil said they have formed a squad to investigate the matter and requested district Superintendent of Police to look into matter.
Stern action will be taken against those found guilty, he added.