Executive booked for rape in Gurgaon
Gurgaon: An executive working with a multinational company was booked here for allegedly raping a woman, police said on Saturday.Savit Garg, aged around 35, has been booked for raping a 32-year-old Delhi-based hotel manager on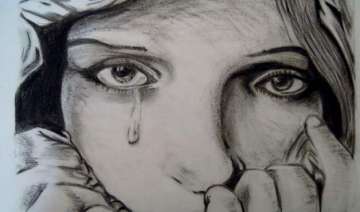 IANS
April 18, 2015 19:19 IST
Gurgaon: An executive working with a multinational company was booked here for allegedly raping a woman, police said on Saturday.
Savit Garg, aged around 35, has been booked for raping a 32-year-old Delhi-based hotel manager on pretext of marriage. 
The victim said in her complaint that she met Garg during a party at Connaught Place in 2013.
He introduced himself as a senior executive at a multinational firm.
"After befriending me, he proposed to me for marriage and forcefully made physical relations at his flat in an upscale area on Gurgaon-Faridabad road," she said.
The accused allegedly made physical relation on several occasions during the last one year.
"In February, he asked me to start shopping for our marriage but later he stopped responding the phone calls and messages sent by me. However, recently, he told me over phone that he was already married and cannot fulfill his promise of marriage," the complaint read.
The victim lodged her complaint at Delhi's Kirti Nagar police station recently but as the place of occurrence of crime was in Gurgaon, the case was transferred to Haryana Police.
"We have registered an FIR under IPC sections, including rape at DLF Phase-1 police station and accused will be arrested soon," a senior police officer said.