PIL seeking religious rights of Christians moved to HC
New Delhi: A PIL has been moved in the Delhi High Court seeking protection of religious rights of Christians and a "court-monitored SIT probe" into the recent attacks on churches in the national capital.  It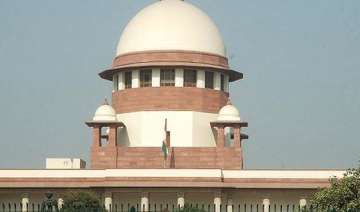 PTI
April 19, 2015 9:38 IST
New Delhi: A PIL has been moved in the Delhi High Court seeking protection of religious rights of Christians and a "court-monitored SIT probe" into the recent attacks on churches in the national capital.  It prayed that the SIT should comprise members of the minority community or the National Minority Commission and alleged that the government has failed to prevent such attacks.
The petitioner, Reegan S Bell, has also sought a status report from the Centre, Delhi government and city police on the action taken by them regarding the attacks and efforts made by them to secure these places against such incidents in future.
The plea filed through advocate Subrata Das, sought directions to the authorities to compensate the places of worship that have been attacked and to ensure they are "restored to their original shape and beauty".  It alleged that since December, five churches in the national capital have been vandalised, but till date no arrests have been made except in one and the cases have not been solved yet.
The petition has said that though the police has dismissed the attacks as stray and totally unconnected incidents, the Delhi Archdiocese has alleged that they were orchestrated.