Agra HC bench demand: Lawyers plan to gherao Taj today
Agra:  Police and district administration have made elaborate arrangements to thwart an attempt by lawyers from the Agra and Aligarh divisions to gherao the Taj Mahal today to focus public attention on their demand for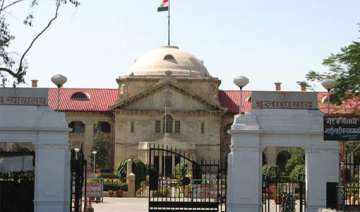 PTI
August 26, 2013 9:32 IST
Agra:
  Police and district administration have made elaborate arrangements to thwart an attempt by lawyers from the Agra and Aligarh divisions to gherao the Taj Mahal today to focus public attention on their demand for a bench of the Allahabad High Court in the city.
Police will tomorrow prevent entry of the lawyers and their supporters into the Taj complex and the demonstrators are to be turned away at least half-a-kilometre from the monument, said a spokesman for the local administration.  
A temporary jail has been created at Mandi Samiti compound on Tundla Road here to confine any lawyers who break the law, he said.
Meanwhile, Arun Solanki, secretary of the action committee for the creation of a bench at Agra, said that the lawyers had decided to stage a peaceful demonstration with the help of political parties and other organisations.  
The lawyers would assemble outside the offices of the divisional commissioner from where they would try to march towards the Taj, a distance of a little more than a kilometre.
They would stop wherever police blocked their way and would hold the meeting at Purani Mandi, he said.  
The lawyers' demand is for the implementation of the recommendation of the Jaswant Singh Commission, made in 1986, that Agra was the most appropriate place in Uttar Pradesh for the setting up of a HC bench.
He said the lawyers had met ADM (city) VP Khare and SSP Shalabh Mathur and assured them that the demonstration would be peaceful.
Solanki appealed to tourists to stay away from the Taj between 10 A.M. and 4 P.M., the time set for the demonstration.