Allahabad HC Quashes Land Allotment To Jaypee Group
Allahabad, Apr 13: Allahabad High Court today quashed the allotment of 816 hectares of farmers land to Jaypee group for setting up a power plant near Karchhana adjoining Allahabad.Justice Ashok Bhushan and Justice Sunita Agrawal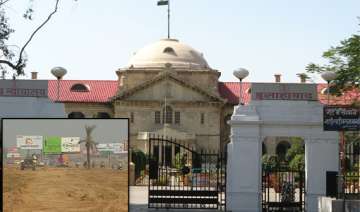 India TV News Desk
April 13, 2012 18:58 IST
Allahabad, Apr 13:
Allahabad High Court today quashed the allotment of 816 hectares of farmers land to Jaypee group for setting up a power plant near Karchhana adjoining Allahabad.
Justice Ashok Bhushan and Justice Sunita Agrawal in their order directed that farmers who had taken compensation from Jaypee group were free to return the money and get back their land.
The land was acquired from farmers under the urgency clause in 2008 by the the Mayawati-led government.
The acquisition led to frequent clashes between farmers and police resulting in the death of a farmer.
Land belonging to more than 1200 farmers spread in eight villages was acquired and handed over to Jaypee group.