Appointment of 125 High Court judges put on hold after NJAC notification
New Delhi: The Narendra Modi government has decided not to process further about 125 pending cases for appointments of judges to various High Courts. This came a day after the government notified the National Judicial Appointments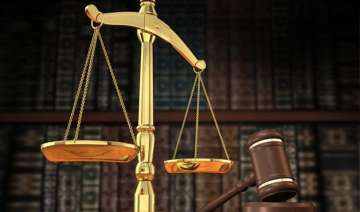 India TV News Desk
April 15, 2015 11:01 IST
New Delhi: The Narendra Modi government has decided not to process further about 125 pending cases for appointments of judges to various High Courts. 
This came a day after the government notified the National Judicial Appointments Commission (NJAC) replacing the Collegium System for appointment of judges.
These 125 cases are such cases where views of the state Governor/Chief Minister or the Intelligence Bureau background check report are awaited.
The Supreme Court Collegium headed by Chief Justice of India HL Dattu was slated to meet today to take a final call on names. The meeting was finalised before the notification of the NJAC Act on Monday.
Indian Express, while quoting sources, said that the National Judicial Appointments Commission will now take a final call on these names.
It is uncertain if the meeting will still be held in view of the latest developments. 
A senior judge said, "There was no fresh information so far from the CJI. But what will we meet for now?"
The NJAC Act provides a transparent and broad-based process of selection of judges of the Supreme Court and High Courts. NJAC, chaired by the Chief Justice of India, will comprise two senior most apex court judges, the Union Law and Justice Minister and two eminent people - thus having an equal number of judicial and non-judicial members.
Besides other things, the most controversial part of the NJAC is that any two members can veto any name before them for consideration for appointment or elevation to the higher judiciary including the appointment of the CJI.
The NJAC Act, 2014 provides that the two eminent people would be chosen by a committee comprising the Prime Minister, leader of opposition or that of largest party in Lok Sabha and the CJI, and one of them should be from the Scheduled Castes, the Scheduled Tribes, Other Backward Classes, minorities or women.