At a glance: Five 'Bharat Ratnas' produced by the eternal city 'Varanasi'
Varanasi: Varanasi, situated on the banks of the River Ganga, doesn't need any introduction. One of the oldest cities of India, Varanasi is said to be older than Rome.The eternal city is considered the cradle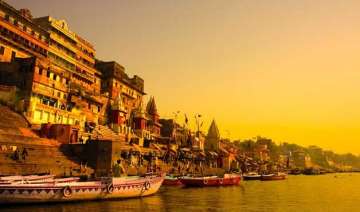 India TV News Desk
January 15, 2015 13:31 IST
Varanasi: Varanasi, situated on the banks of the River Ganga, doesn't need any introduction. One of the oldest cities of India, Varanasi is said to be older than Rome.
The eternal city is considered the cradle of Hinduism and ranks amongst the top most tourist destinations in India.
The city boasts of historic landmarks like the prestigious Banaras Hindu University (BHU), Kashi Vishwanath Temple and Sankat Mochan temple. The tourists flock the city to catch glimpses of the famous Ganga-Aarti  as well as cremations of Hindus on the banks of River Ganga.
Varanasi is also known as the knowledge capital and what is remarkable is that this city has got the distinction of producing five Bharat Ratnas by now.
Represented by Prime Minister Narendra Modi in the present Lok Sabha, the city erupted in joy when the Government of India last month announced the decision to confer Bharat Ratna, country's highest civilian honour,  on Pandit Madan Mohan Malaviya, the legendary freedom-fighter and BHU founder .
Let's have a look at all five personalities from Varanasi who have received India's highest civilian award.