Babul Supriyo's driver's dead body found
New Delhi: A dead body, later identified as Babul Supriyo's driver, was found on Wednesday morning at Udyog Bhawan in Delhi. The body was lying unidentified for more than 12 hours in the official ambassador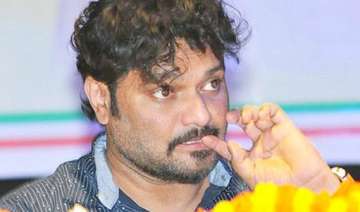 India TV News Desk
January 01, 2015 18:53 IST
New Delhi: A dead body, later identified as Babul Supriyo's driver, was found on Wednesday morning at Udyog Bhawan in Delhi. The body was lying unidentified for more than 12 hours in the official ambassador car of the Union Minister of State for Urban Development.
Identified as Vinod Khanduri, the driver was living in Laxmi Nagar and had been working for Supriyo for a few months only.
The family of the driver had earlier reported to the Police after the deceased had failed to respond to the calls on his phone since Tuesday morning. During the investigation, the Police was unable to trace the exact location of his cell phone.
Udyog Bhawan and the area around the place are guarded by CISF and when asked, CISF mentioned that they do not check vehicles with Parliament stickers. However, after smelling something suspicious in the car, a CISF officer discovered the body and police was informed.
The body was sent for medical examination and then handed over to the grief stricken family.
Senior officials are now planning to prepare a report about the negligence that would be sent to the home ministry.