Belur Math blast: Life resumes to normal after the low-intensity twin blasts
Kolkata: Life resumed to normal after the two low-intensity blasts in the temple complex of Belur Math, Howrah in West Bengal.Like every other day, devotees started thronging the temple premises, displaying their stoic resilience against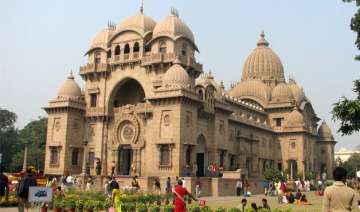 India TV News Desk
April 06, 2015 10:23 IST
Kolkata: Life resumed to normal after the two low-intensity blasts in the temple complex of Belur Math, Howrah in West Bengal.
Like every other day, devotees started thronging the temple premises, displaying their stoic resilience against such incidents.
The temple was also opened as usual and locals and devotees continued with their daily routine. The blast site, though, has been cordoned off for the police to further investigate.
On Friday night, two low-intensity blasts had occurred in the temple premises. The temple authorities claimed that it was a work of firecrackers near the shoe rack of the devotees, however, the police is yet to ascertain if it was really such or an outcome of crude bombs.
According to certain sources, the blasts had occurred at around 5:30 PM before the evening prayers. Reportedly, no one got injured in the blast, though window panes of the temple broke.
A senior official of the Howrah Police Commissionerate said, "We are investigating the matter. We have cordoned off the blast site. Though it was a low-intensity blast, we are not taking any chances. We are yet to ascertain the nature of the bombs that went off."
Police is also trying to ascertain if it were the work of some locals who might have played a mischief by placing fire-crackers or country-made bombs inside the temple complex.
Soon after the news of the minor blast broke, the West Bengal Chief Minister Mamata Banerjee called upon the Belur Math authorities after which the security was beefed up in the temple area.