Bhanwari Case: Bishna Ram's Statement Recorded By CBI
Jodhpur, Jan 19 : A local court on Wednesday  sent Bishna Ram Bishnoi and Kailash Jakhar, accused in the Bhanwari Devi murder case, to judicial custody till January 30 after recording Bishnoi's statement.Besides Rajasthan based-gangster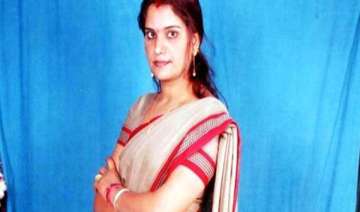 India TV News Desk
January 19, 2012 7:54 IST
Jodhpur, Jan 19 : A local court on Wednesday  sent Bishna Ram Bishnoi and Kailash Jakhar, accused in the Bhanwari Devi murder case, to judicial custody till January 30 after recording Bishnoi's statement.

Besides Rajasthan based-gangster Bishnoi and aide Jakhar, Om Prakash and Ashok Bishnoi, who had surrendered on Tuesday and was remanded in CBI custody till January 25, had allegedly taken possession of Bhanwari Devi's body from Sohan Lal and Shahabuddin.

They had reportedly burnt her at Jaloda and dumped her remains and belongings into the Rajiv Gandhi Lift Canal.
The CBI had recovered Bhanwari's remains and belongings from the spot.

The agency had then attempted to record the statements of Om Prakash in order to have a firm footing to prove its case but he had refused to do so. The CBI had its hopes based on Bishna Ram for the same.

On the other hand, the DNA report of the blood samples of Malkhan Singh Bishnoi and daughter of Bhanwari Devi have been obtained by the CBI.

According to the sources, the report has proved Malkhan to be father of Bhanwari's daughter.

However, CBI spokesperson Dharini Mishra when contacted for confirmation, refused to divulge information about the same.