Budget 2015: 'Make in India' likely to get big push
New Delhi: The 'Make in India' plan of Prime Minister Narendra Modi may soon get a big push in the forthcoming Union budget 2015-16.In addition to several tax breaks, some crucial steps are likely to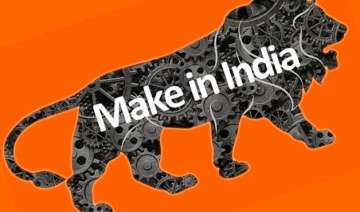 India TV News Desk
January 19, 2015 12:15 IST
New Delhi: The 'Make in India' plan of Prime Minister Narendra Modi may soon get a big push in the forthcoming Union budget 2015-16.
In addition to several tax breaks, some crucial steps are likely to be taken to give a major push to the plan that has the potential to create millions of jobs by reviving the manufacturing sector.
With Chinese economy on a slowdown, the Indian economy can benefit by fully exploiting the opportunities coming its way.
According to a report published in Times of India , a blue-print of 25 identified sectors was presented to Modi towards the end of December 2014 which was circulated to different ministries for their opinion and inputs.
The budget is likely to outline govt's stand on all these policy issues including the tax proposals as part of the one-year road map.
The budget is expected to bring smiles on the faces of middle-class consumers as well. For example, there is a recommendation to reduce the excise duty on footwear by half i.e. 6% and custom duty on gold and silver to boil down to 2% from the current rate of 10%.
Interestingly, the food processing industry has demanded that brand building should be treated as R&D and hence 200% of expenditure should be allowed as deduction.
Important decisions are expected to be made in defense, civil aviation, railways and electronics equipment departments also so that the indigenous manufacturing can be boosted in these sectors.
For micro, small and medium enterprises (MSME), the ministry has planned to take a tougher stand of proposing tax exemptions during the first three years of operations as it is the centerpoint of the 'Make in India' plan.