Delhi High Court seeks report from Centre on CBSE Class 12 physics question paper leak
New Delhi: The Delhi High Court Wednesday directed the central government and the Central Board of Secondary Education (CBSE) to submit a detailed report on the leak of the Class XII physics question paper for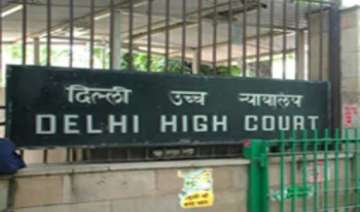 IANS
March 20, 2014 8:40 IST
New Delhi:
The Delhi High Court Wednesday directed the central government and the Central Board of Secondary Education (CBSE) to submit a detailed report on the leak of the Class XII physics question paper for the 2014 senior secondary examinations in Manipur.
A division bench of Acting Chief Justice B.D. Ahmed and Justice Siddharth Mridul refused to accept the final report submitted by the government and the CBSE on the issue, which said the leak of the All India Senior Secondary Certification Examination question paper was not "widespread".
"The report does not deal with the fact that the question paper was on the net," the bench remarked, and directed the government to conduct a fresh inquiry on the extent of the leak with regard to other states.
Each year, the CBSE prepares three sets of question papers for Delhi, rest of India and outside India.
The petition filed by Rajiv Ranjan Dwivedi said the question paper set for the second category was leaked on the internet a day before the examination date.
"The question paper was leaked, downloaded on the internet, sold in the market," the petition said, adding that the question paper was accessible in the market for Rs.3,000.
While the CBSE has decided to conduct a re-examination of the physics paper in Manipur April 2, the petition sought direction to the government to conduct re-examination for the rest of the country also.
The petition said that those who succeed in procuring the leaked question paper can certainly take advantage in the IIT JEE examination and getting admission in good colleges.
It said 40 percent of the marks obtained in the Class XII examination are considered in the IIT JEE exam.
Pulling up the government for failing to come out with proper data on the extent of the leak, the bench directed it to conduct a probe into the number of 'hits' the website received when it was hosting the leaked question paper.
"These things spread like wildfire. Have you done a survey as to how many hits that website received during that period. We will also have to consider that some students may have downloaded it and e-mailed it to others," the bench said.
The court posted the matter for further hearing March 27.