Centre to review sexual harassment committees' working
New Delhi: The working of committees to check sexual harassment at workplace will be reviewed by the Centre in order to speed up the disposal of cases received by them.     The Department of Personnel and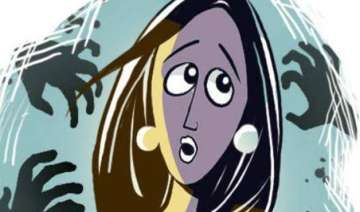 PTI
April 08, 2015 17:54 IST
New Delhi: The working of committees to check sexual harassment at workplace will be reviewed by the Centre in order to speed up the disposal of cases received by them.
     
The Department of Personnel and Training (DoPT) has been issuing guidelines from time to time in the aftermath of a Supreme Court judgement in the Vishakha case to ensure that all departments take prescribed steps for functioning of the complaint committees in their establishments.
    
It has been decided to convene a meeting with the chairpersons of the sexual harassment complaint committees set up in the ministries or departments on April 16, a DoPT official said.
     
The DoPT has earlier asked all the ministries to include information on the various cases filed and disposed in their annual reports.
    
According to the rules, a complaints committee has to be in existence at all times within government departments and changes in its composition, whenever necessary, should be made promptly and adequately publicised.
    
The composition of the complaints committee should also be posted on the websites of the ministries or departments concerned.
    
As per recently modified guidelines,humiliating treatment which is likely to affect women government employees' health or safety may also amount to sexual harassment.
     
Sexual harassment includes physical contact and advances, a demand or request for sexual favours, making sexually- coloured remarks, showing pornography and any other unwelcome physical, verbal or non-verbal conduct of a sexual nature, according to the new definition under the Central Civil Services (Conduct) Rules, 1964.