Child dies of measles, 20 others affected
Berhampur (Odisha), Jul 5: A four-year-old girl died due to measles and over 20 children were suffering from the disease at a village in Odisha's Ganjam district, officials said today.The disease was reported from Dasiarampalli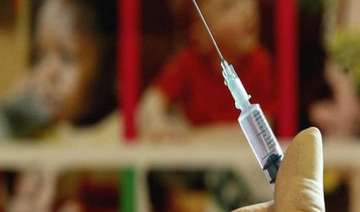 PTI
July 05, 2013 12:38 IST
Berhampur (Odisha), Jul 5:
A four-year-old girl died due to measles and over 20 children were suffering from the disease at a village in Odisha's Ganjam district, officials said today.
The disease was reported from Dasiarampalli village under Purushootampur block, Chief District Medical Officer P K Kar said here.
While ten children suffering from the disease were admitted to MKCG Medical College and Hospital here last evening, others were undergoing treatment at nearby hospitals, the CDMO said.
The children aged between one-and-half years to seven years were afflicted by the air-borne disease, he said.
A high-level team of doctors was rushed to the affected village, the CDMO said. The team would assess the situation and study the reason behind the outbreak of the disease although the children were vaccinated, he said.
While the disease broke out about a week ago in the village, the parents of the patients informed the doctors yesterday only after the death of the child, he said.