CISF jawan shoots dead man at Neyveli Lignite plant
Cuddalore (TN): A jawan of Central Industrial Security Force on Monday shot dead a 36-year-old contractor of Neyveli Lignite Corporation here after an altercation.The victim, identified as Rajkumar, was working at Cuddalore plant. Following his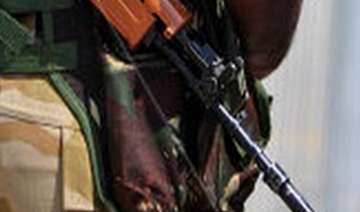 India TV News Desk
March 18, 2014 13:46 IST
Cuddalore (TN): A jawan of Central Industrial Security Force on Monday shot dead a 36-year-old contractor of Neyveli Lignite Corporation here after an altercation.

The victim, identified as Rajkumar, was working at Cuddalore plant.

Following his death, workers at the plant staged a protest against CISF and demanded the jawan's arrest.

Police have registered an FIR and the body has been sent to hospital for post mortem.