Court orders release of Irom Sharmila
Guwahati: A court has ordered the release of a frail Indian activist who has been on a hunger strike for nearly 15 years to protest alleged military brutality in India's northeast.The court on Thursday dropped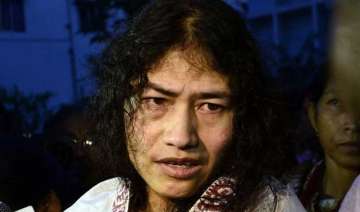 India TV News Desk
January 22, 2015 14:44 IST
Guwahati: A court has ordered the release of a frail Indian activist who has been on a hunger strike for nearly 15 years to protest alleged military brutality in India's northeast.
The court on Thursday dropped the charge of attempted suicide against Irom Sharmila, weeks after the Indian government decriminalized suicide attempts, which earlier were punishable by up to a year in prison.
Sharmila is likely to be freed later Thursday from a hospital in Imphal, the Manipur state capital, where she has been kept in custody and fed forcibly by a tube since 2000.
However, the 42-year-old says she will continue her fast until the government has scrapped an act which gives security forces wide powers in quelling insurgencies.