Degradation in quality of doctors after Vyapam Scam: Naresh Trehan
Bhopal: Vyapam scam, the massive admission and recruitment racket in Madhya Pradesh, has ruined the quality of doctors in India, renowned cardiovascular surgeon Dr Naresh Trehan has said."Vyapam scam has ruined the quality of doctors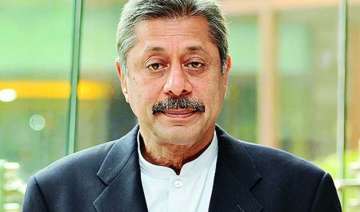 PTI
February 07, 2016 17:08 IST
Bhopal: Vyapam scam, the massive admission and recruitment racket in Madhya Pradesh, has ruined the quality of doctors in India, renowned cardiovascular surgeon Dr Naresh Trehan has said.
"Vyapam scam has ruined the quality of doctors in the country," he said at meet-the-press programme of Central Press Club last evening.
The students who got admitted to medical courses fraudulently have got license to play with people's life, the renowned cardiovascular and cardiothoracic surgeon opined.
He said the government should toughen its stand and keep a hawk's eye on admissions in the medical colleges.
The 'Vyavsayik Pareeksha Mandal' had been in news for the massive scam, popularly known as 'Vyapam' scam in conducting various examinations and recruitment tests. Top authorities and some politicians were allegedly involved in the scam. The massive racket is being probed by the CBI.
Trehan said that he wants to work for elimination of tuberculosis (TB) from Madhya Pradesh. For this, he informed that he has submitted a proposal to state Chief Minister Shivraj Singh Chouhan.
Dr Trehan said Medanta has pressed into service five mobile lab vans in Haryana which go around doing free digital X-rays of people. Those who test positive for TB are provided Rs 6,000 treatment for three months, by Medanta, he said.
Trehan is Chairman and Managing Director of Medanta, a prestigious multi-super specialty medical institute at Gurgaon, a Delhi suburb in neighbouring Haryana.
He said that 50 per cent people don't test positive for TB as bacteria doesn't surface in their cough test, and such people spread the disease to others. Digital X-ray is accurate in detecting TB case and we want to apply this methodology to eradicate the lung disease, he said.