Delhi DPS student, college dropout wins Thiel fellowship, makes it to US Silicon Valley
New Delhi: Not all young persons in India can become 19-year-old Diwank Singh Tomer. A student of Delhi Public School and a dropout from a Goa engineering college, Tomer has joined 19 other exceptional youngsters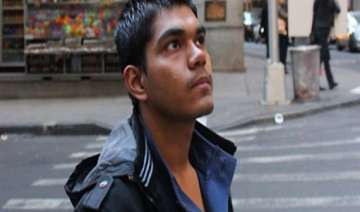 India TV News Desk
August 10, 2013 6:21 IST
New Delhi:
Not all young persons in India can become 19-year-old Diwank Singh Tomer.
A student of Delhi Public School and a dropout from a Goa engineering college, Tomer has joined 19 other exceptional youngsters across the world to gain the Peter Thiel fellowship to work in Silicon Valley.
In May this year, Tomer got the Thiel foundation's fellowship. He gets $ 100,000 and access to some of the greatest mentors in digital world, and those include Peter Thiel, co-founder of PayPal and the first investor of Facebook.
Tomer is now working to create interactive lessons in basic sciences in Silicon Valley.
Ritesh Agarwal, founder and CEO of Oravel Stays Pvt Ltd, and Diwank Singh Tomar, a techie who has shifted base sometime back to the US, have won 20 Under 20 Thiel Fellowship for 2013.
The fellowship, which picks 20 individuals who are aged under 20, provides $100,000 each to the selected ones besides mentorship from a host of entrepreneurs, investors and thought leaders including PayPal co-founder Peter Thiel, Napster founder Sean Parker and Tesla Motors founder Elon Musk.
Thiel is also one of the first outside investors in social networking giant Facebook.
This is the third edition of the fellowship. In 2012 three of Indian origin were part of the fellowship.
Agarwal and Tomar are the only Indian-born entrepreneurs to win the fellowship this year.
Agarwal launched Oravel.com, which aggregates bed-and-breakfast establishments, private rooms, and serviced apartments for short and mid-term rental, when he was just 18. Last October, the firm raised an undisclosed seed funding from a bunch of investors, including startup accelerator VentureNursery.