New Delhi Municipal Council to set up panel to survey street vendors, plan relocation
New Delhi: New Delhi Municipal Council (NDMC) is constituting a Town Vending Committee (TVC) to conduct a survey of street vendors in the area within its jurisdiction and come up with a scheme for their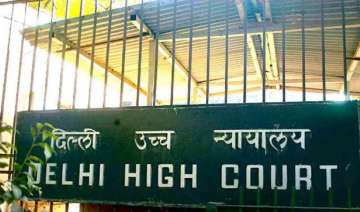 PTI
April 13, 2015 21:11 IST
New Delhi: New Delhi Municipal Council (NDMC) is constituting a Town Vending Committee (TVC) to conduct a survey of street vendors in the area within its jurisdiction and come up with a scheme for their relocation.
"As per a Delhi High Court order, all the civic bodies in the city were asked to implement the National Street Vending Policy. We are now constituting a TVC to ensure the same," said a senior NDMC official.
Street vending has been a perennial issue for municipal corporations in the city. While civic bodies face a tough time managing them, the vendors themselves live in fear of losing their livelihoods as their goods are frequently seized by officials for illegally occupying public space.
The 30-member committee will include 12 street vendor representatives while the rest would be nominated.
"We are now revising and verifying the list of licensed street vendors and will conduct elections for the 12 members," the official said.
At present, there are 961 licensed street vendors operating with NDMC's nod.
The TVC will decide the norms regarding relocation of street vendors, including where they will be sent, what shops will be allowed, which trade will be permitted in what area, among others.