Delhi High Court seeks DDA reply on plea for probe into hotel lease
New Delhi: The Delhi High Court has sought DDA's response on a PIL seeking a CBI probe into the 25-year lease extension granted to Taj Palace hotel here in 2013.A bench of justices B D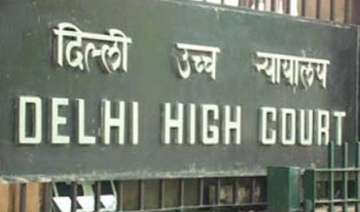 PTI
January 25, 2015 11:52 IST
New Delhi: The Delhi High Court has sought DDA's response on a PIL seeking a CBI probe into the 25-year lease extension granted to Taj Palace hotel here in 2013.
A bench of justices B D Ahmed and Siddharth Mridul issued notice to Delhi Development Authority (DDA) on the plea by a lawyer who has alleged that non-auctioning of the hotel has caused a huge loss to the public exchequer.
The petition filed by advocate Mithilesh Kumar Pandey alleged that "habitual extension" of the lease by DDA in favour of Indian Hotels Company Ltd (IHCL), which runs the Taj Palace at Sardar Patel Marg of national capital, smacks of favouritism as the private body has "virtually become the owner of the land".
The plea sought termination of the lease and putting up the hotel for auction.
The initial lease agreement was executed in 1983 for a period of 30 years which had expired on March 31, 2013 after which it was again extended for another 25 years, it said.
The PIL, filed through advocate Ajit Sharma, has also said that the lease was extended "on the sole ground that during the period of earlier lease, there was no violation of any terms of lease agreement.
"But they completely disregarded the fact that there are arbitration matters pending between DDA and IHCL for the last about 16 years which are in relation to financial audits...."Under the lease terms, IHCL has to share 17.25 per cent of its annual gross revenues with DDA.