Delhi hospital to pay Rs 3.1 lakhs, doc leaves needle inside woman's body
New Delhi: A city-based private hospital has been asked by a consumer forum here to pay Rs 3.1 lakh as compensation to a woman after one of its doctors left a needle in her body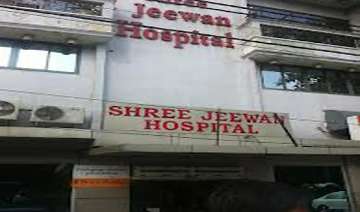 PTI
August 16, 2013 19:13 IST
New Delhi:
A city-based private hospital has been asked by a consumer forum here to pay Rs 3.1 lakh as compensation to a woman after one of its doctors left a needle in her body after delivering her baby.
Observing that the needle left inside the complainant not only caused her pain but also contributed to her excess bleeding, the Central District Consumer Disputes Redressal Forum said had the concerned doctors of Shree Jeewan Hospital been more vigilant, then the trauma caused to her could have been avoided.
"The needle which was left in the body caused pain, mental agony and contributed in excess bleeding. If the doctors concerned of the hospital would have been more vigilant then trauma of the complainant could have been avoided.  
"Considering the act of medical negligence which caused harassment, pain and mental agony to complainant (woman), the complaint is maintainable for compensation in spite of the fact that the hospital might not have charged any extra money from her," a bench presided by B B Chaudhary said.  
The forum directed the hospital, located at Rohtak Road here, to pay Rs three lakh to Delhi resident Rubina along with Rs 10,000 as litigation cost.
As per Rubina's complaint, due to the negligence of the doctors a needle was left in her uterus after delivery of her baby and it resulted in excessive loss of blood.  
The hospital had denied the allegations and contended that the needle was not negligently left in her body and that it had slipped beneath the skin layers due to swelling and blood around the abdominal area.
The hospital had also submitted that it and its doctors had been given a clean chit by the Delhi Medical Council.  
The forum, however, rejected the contentions, saying the hospital cannot escape its responsibility.