Delhi minor's rape: Court frames charges against two
New Delhi, July 12: A Delhi court yesterday paved the way for trial of two accused on charges of rape and unnatural offence against a five-year-old girl, an incident which sparked a public outcry.Additional Sessions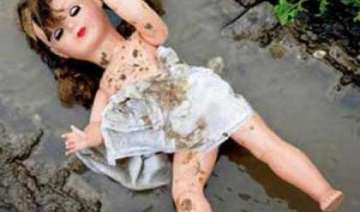 IANS
July 12, 2013 6:56 IST
New Delhi, July 12
: A Delhi court yesterday paved the way for trial of two accused on charges of rape and unnatural offence against a five-year-old girl, an incident which sparked a public outcry.
Additional Sessions Judge Sanjay Garg framed charges of rape and unnatural offence against Manoj Shah, 22, and Pradeep Kumar, 20, on his own initiative as police in their charge sheet had not invoked these penal provisions.
Police had booked the accused under the provisions of the Protection of Children from Sexual Offences (POCSO) Act.
The court said prima facie charges of raping a minor, kidnapping, unnatural offence, attempt to murder, destruction of evidence and wrongful confinement with common intention under the Indian Penal Code were made out against the accused.
The court framed against them charges of aggravated sexual assault under the Protection of Children from Sexual Offences (POCSO) Act which entails a maximum punishment of life imprisonment.
The charges were framed against Manoj and Pradeep after they pleaded not guilty and claimed trial.
Judge Garg, who is presiding over the special court under the POCSO Act, posted the matter for July 24 for recording the statement of prosecution witnesses, including the parents of the minor victim.
On May 24, police filed a charge sheet against the two accused for sexual assault, kidnapping, wrongful confinement, attempt to murder and destruction of evidence.
Manoj and Pradeep allegedly raped the child April 15 in an east Delhi building where the victim and they themselves lived.
The girl was abducted and kept hostage for two days without food and water in the room in which the attackers lived, police said.
The girl was rescued when members of her family heard her screams April 17, police said.
Soon after the incident, activists and politicians had protested against the incident outside the area police station, demanding prompt action against the accused.