Despite strict Supreme Court order, man in MP kills married woman by throwing acid in Morena
Morena, MP, Jul 21: In a case of one-sided love affair, Yogendra, a young man, threw acid on a married woman Ruby Gupta, and the victim died in hospital early this morning. Yogendra was madly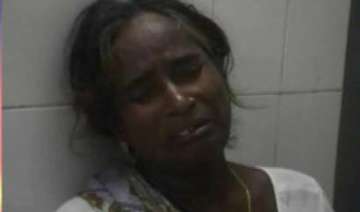 India TV News Desk
July 21, 2013 14:39 IST
Morena, MP, Jul 21
: In a case of one-sided love affair, Yogendra, a young man, threw acid on a married woman Ruby Gupta, and the victim died in hospital early this morning.
Yogendra was madly in love with Ruby, but the girl was married off to somebody else by her family.
When Ruby visited her parents on Saturday, the young man brought acid, threw it at Ruby. He also threw acid at her two brothers and her grandmother. One of the brothers has lost both his eyes.
Yogendra escaped soon after this barbaric act.
This incident comes within days of Supreme Court ordering all state governments to take stern action to regulate sale of acid and pay hefty compensation to acid victims.
In Bhopal, Madhya Pradesh chief minister Shivraj Singh Chouhan promised to follow the Supreme Court order in letter and spirit.