E-commerce sites selling adult products come under DoT scanner
New Delhi: Several e-commerce sites have come under the lens of Department of Telecom (DoT) for operating webstores selling adult toys, sex products and adult lifestyle items. According to newspaper DNA, the telecom department said that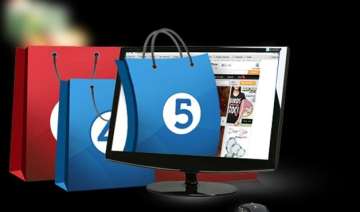 India TV News Desk
January 14, 2015 9:24 IST
New Delhi: Several e-commerce sites have come under the lens of Department of Telecom (DoT) for operating webstores selling adult toys, sex products and adult lifestyle items.
 According to newspaper DNA, the telecom department said that some online retailers want to regulate such stores under section 67, 67A and 67B of the Information Technology (IT) Act, 2008.
It also noted that online stores like flipkart, Imbesharam.com, thatspersonal.com and OhMySecret.com, are violating rules under the IT Act.
The illegal business of selling and promoting objectionable products through internet has spread its leg in several cities and has grown to become a thriving industry worth Rs 1,500 crore.  
The department is now considering tightening screws to check the selling of these products. This was brought to DOT's notice by the Ministry of Information and Broadcasting. The Ministry had dispatched a letter to the department appraising it about a complaint filed by Harit Kumar to the Delhi police.
Another report claimed that Flipkart alone sells about 260 products under this category.
Sex toys are illegal in India. Selling sex toys is a punishable offense under section 292 of the IPC.