EC asks reports on derogatory comments by CPI(M), TMC leaders
Kolkata :  The Election Commission has sought reports from Birbhum and Burdwan district magistrates on alleged derogatory remarks made by CPI(M) and Trinamool Congress leaders.'We have received complaints in both the cases and accordingly asked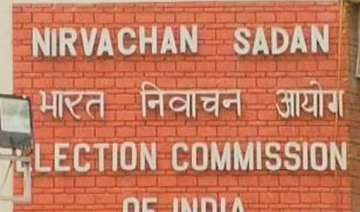 PTI
March 13, 2014 8:14 IST
Kolkata
:  The Election Commission has sought reports from Birbhum and Burdwan district magistrates on alleged derogatory remarks made by CPI(M) and Trinamool Congress leaders.
'We have received complaints in both the cases and accordingly asked the DMs of Birbhum and Burdwan to submit reports,' Joint Chief Electoral Officer Jaydip Mukhopadhyay said here today.
'The Commission will take appropriate steps on the basis of reports received from district magistrates,' Mukhopadhyay said.
Targeting Mamata Banerjee, Rahman, a former Left Front minister who had earlier also made disparaging remarks against the Chief Minister, said at a rally in Birbhum district on Sunday, 'All ministers in West Bengal are lambs. They cannot even marry without her permission.'
Birbhum TMC leader Anubrata Mondal at a rally in Burdwan district on the same day had dubbed CPI(M) as 'rodents now coming out of their holes.'
According to CPI(M) complaint, Mondal had asked people to 'kill' them with poison.  To a question, Mukhopadhyay said the Commission had received ten complaints by different political parties.
 'Process is on to ascertain the merit of the complaints and act accordingly,' he said.