EC Transfers Basti Divisional Commissioner After IPS Officers In UP Threaten To Resign
Lucknow/New Delhi, Jan 29: The Election Commission today ordered the transfer of Basti divisional commissioner senior IAS officer Anurag Srivastava, after he had a verbal duel with SP Siddharthanagar Mohit Gupta in front of other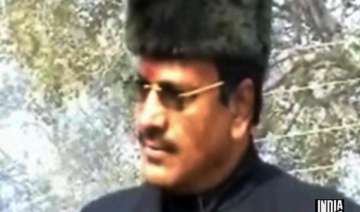 India TV News Desk
January 30, 2012 14:32 IST
Lucknow/New Delhi, Jan 29: The Election Commission today ordered the transfer of Basti divisional commissioner senior IAS officer Anurag Srivastava, after he had a verbal duel with SP Siddharthanagar Mohit Gupta in front of other officers during an election meeting on Thursday.

Anurag Srivastava has been posted on non-election duty, and Sanjiv Kumar has been appointed the new divisional commissioner in Basti.

It was reported that the commissioner Anurag Srivastava allegedly showed SP Mohit Gupta the door at a crowded conference room.

Publicly humilated, the IPS officer  took up his case with the UP IPS Officers Association on Friday, which threatened to resign en masse if action was not taken against the Divisional Commissioner.

Office bearers of the IPS officers association went and met the Cabinet Secretary and submitted their list of demands, after which a two-man committe consisting of V N Garg and Arun Kumar Gupta was set up to inquire into the incident.