Employee steals diamonds worth Rs 85 lakh, manhunt launched
Mumbai: A diamond broker's employee allegedly stole diamonds worth about Rs 85 lakh from his office locker in suburban Bandra, police said yesterday.Prakash Chaudhary (25), who had been working with diamond broker Ajit Sheth, used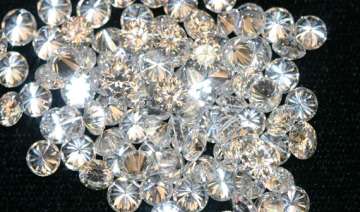 PTI
August 15, 2013 7:18 IST
Mumba
i: A diamond broker's employee allegedly stole diamonds worth about Rs 85 lakh from his office locker in suburban Bandra, police said yesterday.
Prakash Chaudhary (25), who had been working with diamond broker Ajit Sheth, used the key in his possession to open the locker at his office in the Sardar safehouse at Bandra Kurla Complex (BKC) at around 9.00 AM on Tuesday.
Later, he escaped with the diamonds, police said. Chaudhary arrived at the shop in the morning, as per his routine and entered the office using keys given to him by his employer, they said.
"Chaudhary opened the locker and took away diamonds worth Rs 85 lakhs from the safe. The incident was recorded by closed circuit television (CCTV) cameras," a BKC police station source said. Both employer and employee hail from Gujarat, police said.
After Chaudhary gained his employer's trust during the past three years, he was also entrusted with the job of delivering parcels containing diamonds to clients. He would also look after the shop and was given a pair of keys for the purpose by his manager, police said.
The CCTV footages scanned by the BKC police showed Chaudhary walking away with the diamonds. A police team was dispatched to his native place in Gujarat on Tuesday night, they added.