Ex-MLA Bharat Singh's murder an act of vengeance: Police
 New Delhi:The killing of former INLD MLA Bharat Singh was "an act of vengeance" jointly carried out by different gangs, Delhi Police said yesterday, after the arrest of five suspects.The Crime Branch of Delhi Police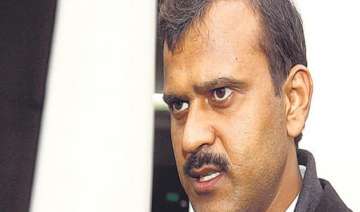 PTI
April 06, 2015 8:06 IST
 New Delhi:The killing of former INLD MLA Bharat Singh was "an act of vengeance" jointly carried out by different gangs, Delhi Police said yesterday, after the arrest of five suspects.
The Crime Branch of Delhi Police has claimed to have solved the sensational murder of the former Najafgarh MLA with the arrest of five persons including key conspirator Udaiveer alias Kaale and Raman Gurang, a former ASI of Punjab Police. 
Police said gangs of criminals who had at some point in the past been rubbed up the wrong way by the former legislator and his gangster brother Krishan Pehelwan came together to kill him.
Hunt is on for co-conspirator Hemant, who had provided weapons and other logistics for the attack, and at least six others, police said.
"The two brothers controlled almost everything and no land changed hands in the area without their consent. They had pushed all other gangs to the sidelines by eliminating their members.
Finally, all the small-time players came together to eliminate Singh in a bid to survive," Joint Commissioner of Police (Crime) Ravindra Yadav said.
Police had received a tip-off that the main conspirators and shooters would come to Siraspur in North West Delhi on April 4 and based on the information, a trap was laid and three persons - Udaiveer alias Kale, Pradhan Sunil and Pehalwan Sube - were apprehended.
Police said the fourth person, identified as Mohit Nagar, was arrested following interrogation of the three and one 9 MM automatic carbine, two 9 MM pistols and four magazines along with 20 live cartridges were recovered from him.
  "All the arrested persons were subjected to intensive interrogation. It was revealed that the murder was an outcome of personal enmity arising out of family feud in Najafgarh area.
The entire conspiracy for the murder was hatched by mastermind Udaiveer alias Kaale," Yadav said.  Raman Gurang, a former Punjab Police officer who was working as personal security guard of Udaiveer, has also been arrested in connection with the case.
Thirty-eight-year-old Singh was gunned down by a gang of more than six armed men last Sunday evening when he was attending a religious programme at Abhinandan Vatika in Najafgarh in southwest Delhi